Commodities
Trading in plant commodities (cereals, rape, hay, straw, potatoes, corn, sunflowers) represents for SIVUS s.r.o. one of the main activities.

 Distillery stillage
Organic fertilizer of plant origin arising from the production of alcohol and ethanol.
Due to their composition and form (slow burning K and N) they are suitable for both basic autumn fertilization and spring fertilization.
Crushed limestone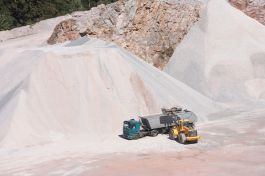 Use:
• Natural fertilizer with high calcium and magnesium content
• increases the amount of microorganisms and eliminates the effect of acidic fertilizers such as ammonium sulphate
• for successful plant growth